January 31st, 2016
This image has been voted by photographers in the top ten for 2015 for the Food and Drink category in a global competition. Thank you photographers.
January 6th, 2015
Sorry Fine Art America. I love your products. The printing and quality is top notch on everything except the new throw pillows. I have now ordered three different images in three different sizes. The quality isn't up to Fine Art America standards and I am notifying my customers not to order them because they will be dissap;ointed in the quality of the printed image. Fine Art America needs to find a better fabric and a better printer before I can endorse this product in any way.,
April 6th, 2014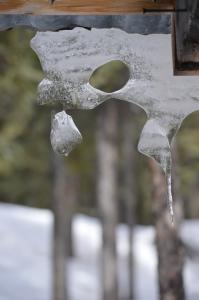 "To photograph is to hold one's breath, when all faculties converge to capture fleeting reality. It's at that precise moment that mastering an image becomes a great physical and intellectual joy." - Henri Cartier-Bresson

I think that is why we do it. To stop time however briefly while that light is registering on silver film or digital sensors, it is writing history, it is writing a moment in time. Not every moment is worthy of history, not every moment is beautiful or even interesting, but I know that I am looking every moment for one that is.
March 19th, 2014
Image

Overheard in a coffee shop, three teens talking: "Hey, wanna come skiing tomorrow, there's a rad new jump I heard with some awsome air?" "Nah, we're just gonna stay home and get high."

I'm taking bets on who's going to get some altitude in this life and who's gonna be flapping their wings wondering why they're not getting any traction.

"You can't wait for inspiration. You have to go after it with a club." - Jack London (1876 – 1916)

Things haven't changed much since Jack London wrote this a century ago. It applies to so many things but I find it apt when people ask me about inspiration vis a vis my photography, I usually won't recognize it until I see it and I won't see it unless I am actively looking, usually with a camera in my hand. I never complain about a lack of inspiration, that usually means I am not spending enough time in nature and that is my own fault. Just like this black and white duck in its black and white pond, you can easily miss out on a beautiful sunset unless you're willing to put in the effort to gain enough altitude to potentially change your attitude.


"They who lack talent expect things to happen without effort. They ascribe failure to a lack of inspiration or ability, or to misfortune, rather than to insufficient application. At the core of every true talent there is an awareness of the difficulties inherent in any achievement, and the confidence that by persistence and patience something worthwhile will be realized. Thus talent is a species of vigor." - Eric Hoffer (1902 – 1983)






March 11th, 2014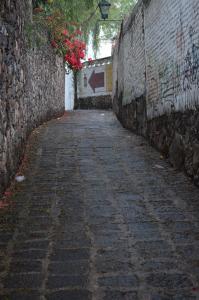 "Creativity is allowing yourself to make mistakes. Art is knowing which ones to keep." - Scott adams

There are photographers who sketch, who use the camera very much like an artist will use a pencil to dash off a quick gesture drawing, always looking and capturing the moment. Others work more like the old masters, ignoring no detail of light exposure or composition, re-composing, adjusting light and taking dozens of exposures in search of perfection. Neither is right, neither is wrong, but along the way both need to mess up, to get it colossaly wrong in order to learn. If I am not challenging myself, messing up, and getting some absolute crap out of my camera along with the odd win, the occasional good shot, I am not learning. Here's to all the mistakes I make, they're helping me to get it right.


"Art is not a cleverness contest. It is an honesty contest to hone the capacity to truly be that which you are." - Ran Ortner
February 25th, 2014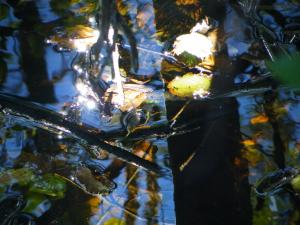 "In the end, it's not going to matter how many breaths you took, but how many moments took your breath away" – Shing Xiong

There is a lot of accumulated and often repeated wisdom about the necessity of taking a chance. Photography provides me with moments like that, and every once in a while being out on deck a vision of the mountains under the moonlight can and does take my breath away.


"I did not wish to take a cabin passage, but rather to go before the mast and on the deck of the world, for there I could best see the moonlight amid the mountains. I do not wish to go below now." – Henry David Thoreau
February 22nd, 2014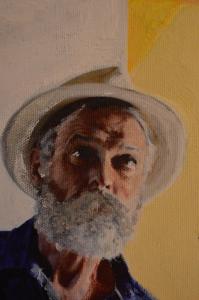 I'd like to introduce you to Corrine and Gary. They are on an epic road trip, coast to coast to coast in Canada, big cities and back roads. They've made it their mission to introduce the artitsts (like me) they find along the way to a wider audience and I think you'll enjoy exploring their website.

http://artsquest.ca

Have fun. Thanks Corrine, Thanks Gary, happy trails safe travels....

regards,

b.
February 16th, 2014

"A generation of men is like a generation of leaves; the wind scatters some leaves upon the ground, while others the burgeoning wood brings forth – and the season of spring comes on. So of men one generation springs forth and another ceases." – Homer (800 BC – 700 BC), The Iliad

It's no accident people have been talking philosophically about spring for centuries, especially northern peoples. As we turn that corner out of cold and darkness and begin to see some hope in the new light, we all I think turn into true believers. Here's to the magic of spring, may its light shine into the dark corners of your life.

http://www.pixoto.com/images-photography/nature-up-close/water/winter-wave-6242139264516096

(February surf in the Yukon)

"An optimist is the human personification of spring." – Susan J. Bissonette
February 14th, 2014
For millions of people including this cold looking soul, Valentines day this year, is just Friday the 14th. of February, one of the coldest darkest months in North America, Northern Europe, and Russia. For those without a warm home let alone the warm arms of a lover to go to, Friday the 14th. has got to feel a lot like Friday the 13th. Give if you can, even if it is just to look them in the eye and acknowledge that yes we do see them and we acknowledge their suffering. To do less seems cold to me.

Happy Valentines day to lovers everywhere. And to those alone on this day, Happy Friday the 14th.